"Nosso Jeito" meaning "Our Way" in Portuguese is a lifestyle and a retreat project curated around Martial Art, Surfing, and Organic Living.
Hey, you've landed here on the hunt for something to ignite some fun in your life, develop technical skills and put yourself out of your comfort zone?
Well my friend, you've found us!!
Nosso Jeito will take you on an uplifting and memorable journey.
Created around martial arts, surf and organic living (mindfulness, nature and conscious eating), our experiences offer a more challenging and adventurous kind of retreat – perfect for those who love to push boundaries, enjoy nature and connect with like minded people.
Nosso Jeito will give you the opportunity to connect, build strength, swipe what no longer serves you and welcome joy and confidence in your life.
We can't wait to meet you all!
"Nosso Jeito" gives you the best of its lifestyle…
Collaborating with BJJ renowned athletes, choosing the best surfing locations, partnering up with health conscious & delicious eateries, and planning life-long, authentic, local experiences that will literally take your breath away. The programs are thoughtfully curated by your hosts Clemence and Claire to include some of the most exciting locations, quality training and organic living. To experience Nosso Jeito, come as you are, regardless of age, experience level and whatever else makes you you.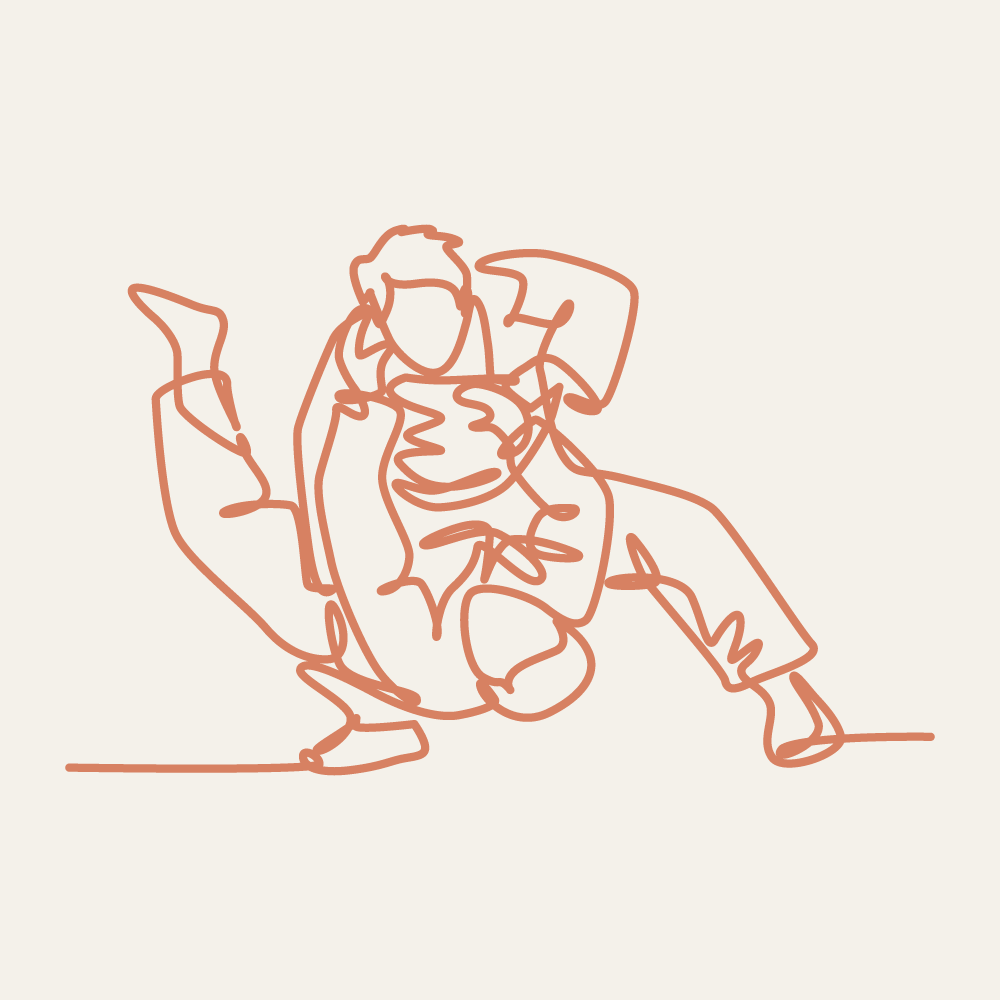 Fun, nourishing and addictive jiu jitsu is an excellent practice to become a better version of yourself and connect with others on a deep level.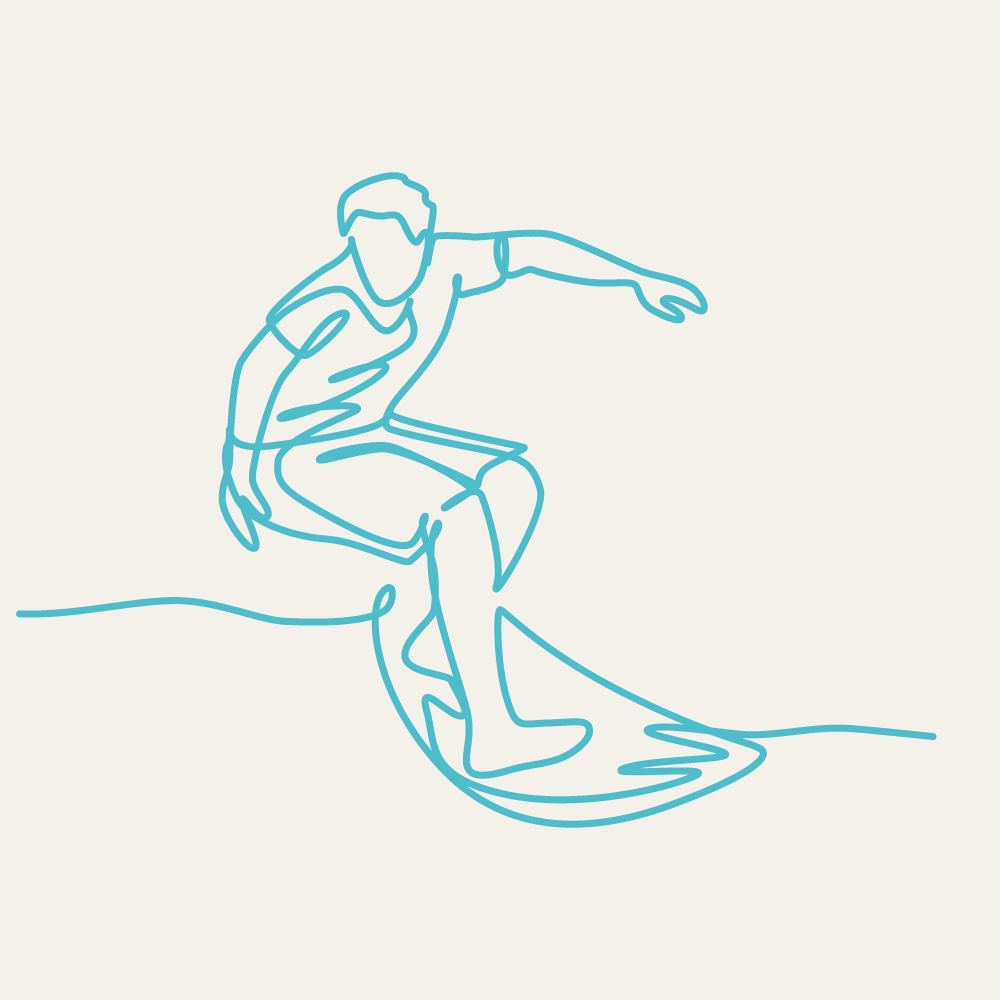 Surfing is a lifestyle and our daily dose of medicine! Riding a wave is an inexplicable feeling that will make you come back in the water over and over again.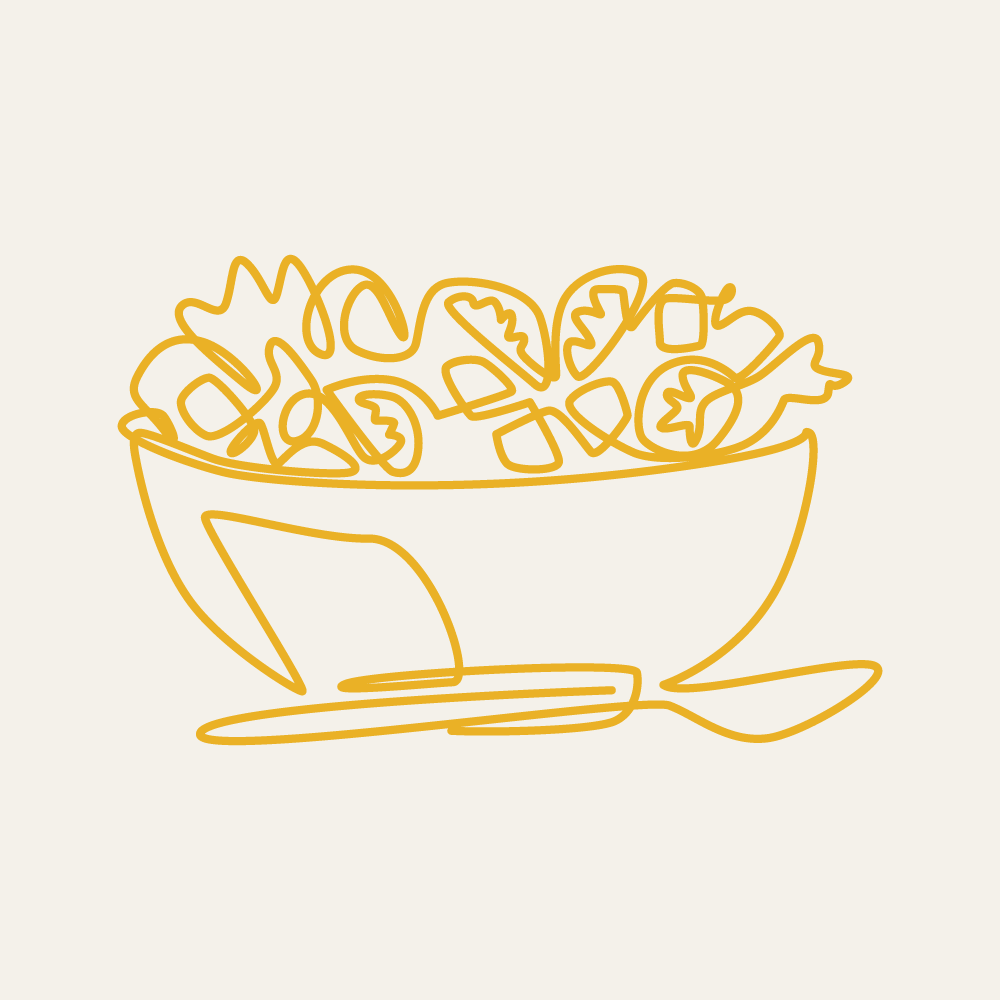 Both foodies,  we believe that it is extremely important to have good quality food on your plate – not only clean and healthy, but also beautifully presented.
We offer daily breathing exercises, meditation and gentle yoga to help you find presence in your daily life and supplement your jiu jitsu and surfing practice.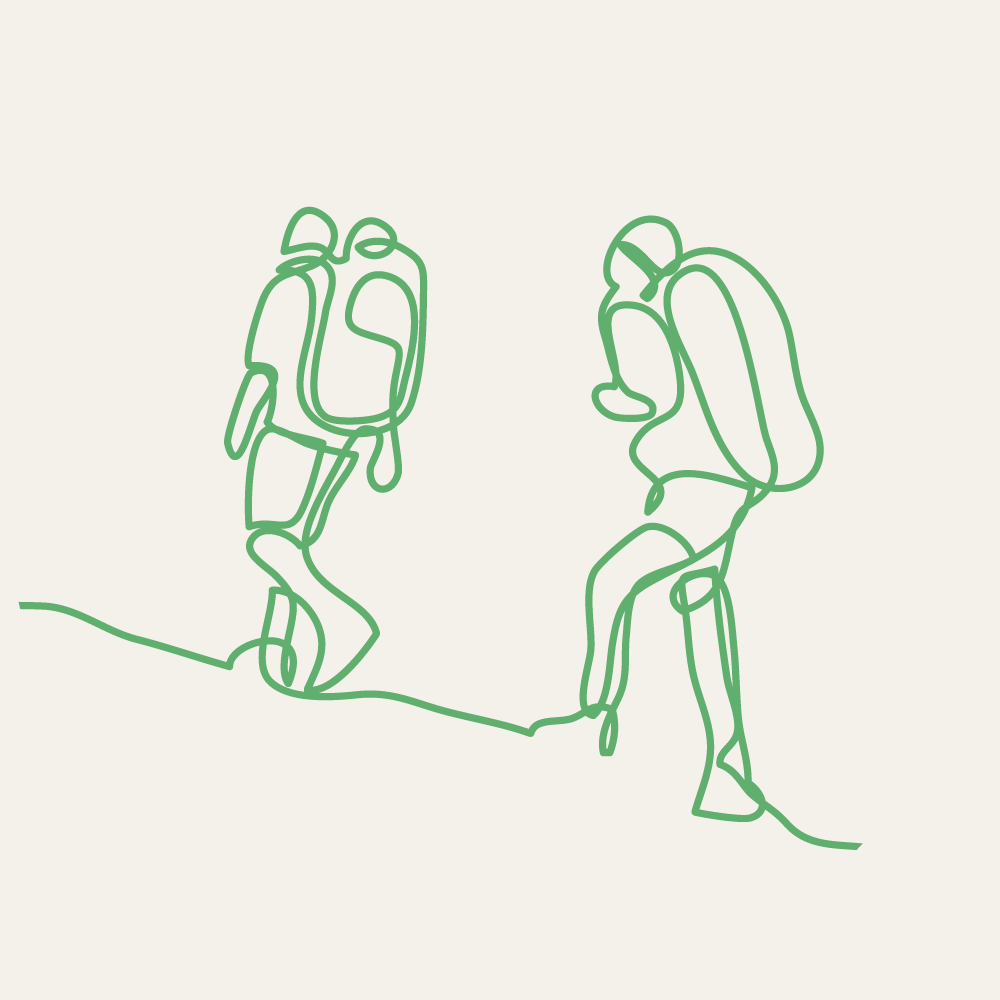 Who doesn't like the occasional hike in the great outdoors? And when you add a little extra awareness to the experience, your outing can benefit both your body and your mind.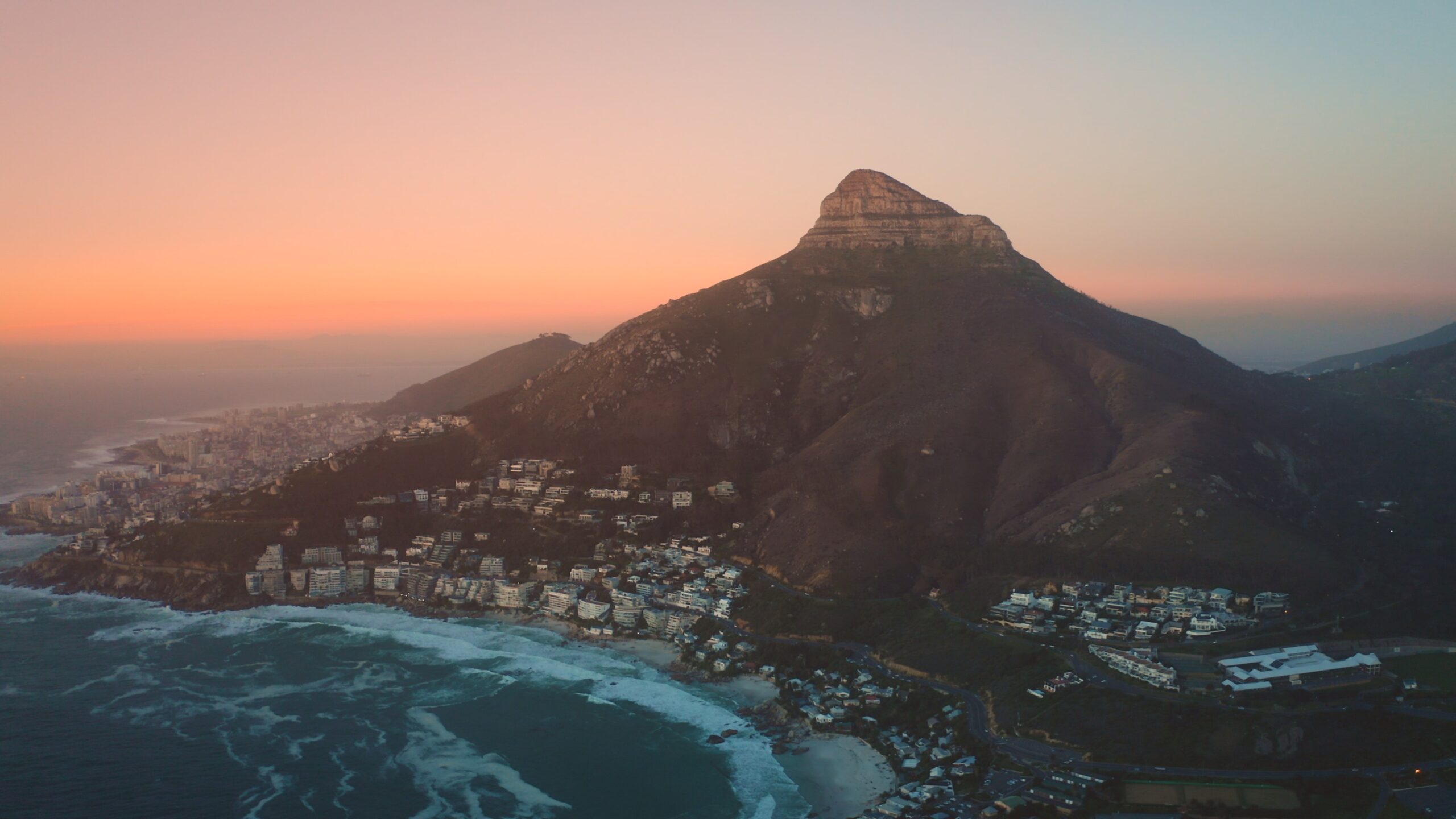 Cape Town, South Africa  / 8 Days
Welcome to one of the most beautiful cities in the world and the ultimate Nosso Jeito experience - Bonjour Cape Town!
The southernmost tip of Africa is one of the most magnificent parts of the world, full of exquisite scenery, beautiful beaches, two oceans – the icy Atlantic and the warmer Indian Ocean – and a wide variety of attractions to make lifelong memories.
Package Price: AED 7,500
Early Bird: AED 6,999 (Until 15th Jul 2023)
Start Date: 30th Sep 2023
Cape Town Early Bird Offer
Get AED 500 Off Your Early Bird Booking
Book your Cape Town retreat with us before 15th July 2023 and Save AED 500!
Will I need travel insurance?
We strongly recommend that all participants have travel insurance to cover any medical emergencies, trip cancellations, or lost luggage. Due to the nature of the activities, there is always an element of risk involved, and It is important to be prepared in the event of an unforeseen accident or loss.
What will the food be like?
The food we provide will be yummy and plentiful. Everything at Nosso Jeito is created with the health of your body and the earth in mind. We choose organic & health conscious partners that use local products sourced directly from local farmers whenever possible. Our meal plans are made of natural & organic ingredients.
What levels of surfing and jiu-jitsu are required to participate in these trips?
We offer trips suitable for all levels, from beginner to expert. Participants will be grouped according to their level when necessary.
Who will be overseeing the activities of yoga, jiu-jitsu, and surfing?
The activities of yoga, jiu-jitsu, and surfing will be led by certified and qualified professionals in each respective field.
Do we have to stick to the activity schedule, or can we do our own thing?
You will be given a schedule of activities, some of which are bound by time limits. Time to reset and do your own things will be included. Of course you can skip activities if you would like, but you will be selling yourself short and won't get the full value from the experience.
Are flights included?
As people join us from all around the world, flights are not included in the price. All flights are arranged by the guests.
Shuttles can be arranged ?
Yes, of course, we can pick you up and transfer you to the Villa on the day of arrival from the local airports. You have to inform us in advance of the day, date, and place of arrival.